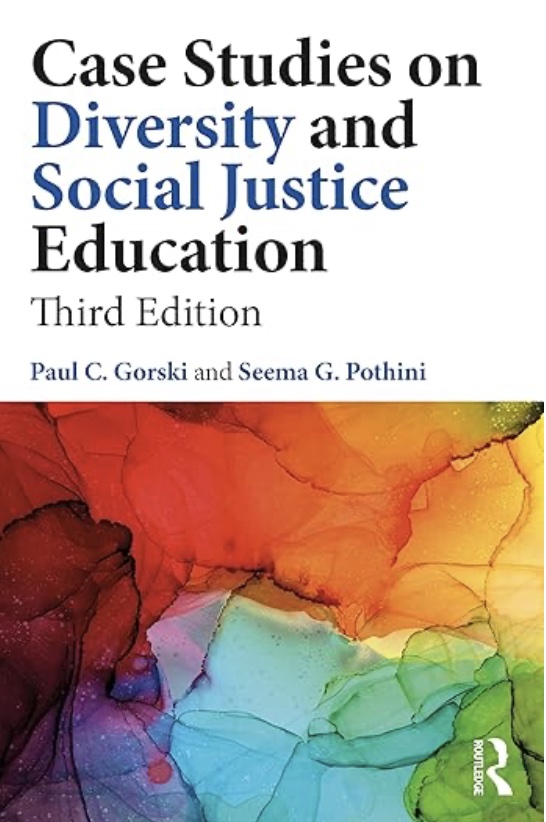 These case study scenarios and case analysis framework were written by Paul C. Gorski and Seema Pothini for their co-authored book, Case Studies on Diversity and Social Justice Education, published in 2014 by Routledge. The book contains more than 35 school- and classroom-based cause study scenarios related to issues like race, class, gender and gender identity, sexual orientation, (dis)ability, language, and religion. Each scenario is followed by a list of discussion questions. The book also contains "Points of Reflection" for each case scenario.

Case Study Analysis Worksheet: An Equity Literacy Approach
A seven-step process for analyzing case study scenarios with an emphasis on creating and sustaining an equitable learning environment for all students.

(Racist) Terms of Endearment | Points of Reflection
A high school math teacher overhears a White student directing the N-word at an African American classmate. When she confronts him, he claims that he was using it as a term of endearment—a claim that is not explicitly contested by the "friend" to whom he's directing it.

Two Moms | Points of Reflection
A second grade teacher, noticing that a student who has same-sex parents is being teased, decides to read a book to the class about a child who has two moms. Parents complain to the principal.

Insufficient Accommodations | Points of Reflection
A sixth grade teacher takes her class to a nature reserve for a science-based hike, believing the reserve has accommodations for her new student, who uses crutches due to cerebral palsy. When the class arrives they learn that the reserve's accommodations are underwhelming.